Eco Warriors

Eco Warriors
We understand that as Eco Warriors we have an active role in raising awareness about sustaunability and encouraging eveyone in saving energy.
This is our Eco Warrior logo.
It shows the importance of beating plastic pollution as plastics are affecting the marine life in our oceans. We hope it shows the importance of recycling plastics properly and makes us think more critically about our plastic usage.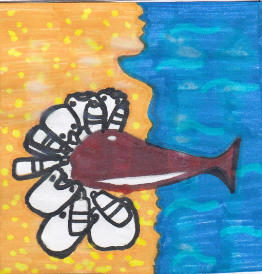 Our Eco Code
Our aim is to reduce, reuse and recycle.
We are passionate about caring for our environment and will look after it by:
looking after plants in our care
ensuring that we conserve energy by switching off lights and electronic devices that are not in use as well as close doors to conserve heat energy. Also making sure that we check to see if water taps are closed so water isn't wasted
collecting food scraps to create our own compost
encouraging others to become more ecologically aware
promoting the recycling of plastics.
Tackling plastic pollution is a top priority on our agenda. Did you know that around the world, 1 million plastic drinking bottles are purchased every minute? Every year we use up to 5 trillion disposable plastic bags. In total, 50 percent of the plastic we use is single-use. Nearly one-third of the plastic packaging we use escapes collection systems, which means that it ends up clogging our city streets and polluting our natural environment. Every year, up to 13 million tons of plastic leak into our oceans, where it smothers coral reefs and threatens vulnerable marine wildlife. The plastic that ends up in the oceans can circle the Earth four times in a single year and it can persist for up to 1,000 years before it fully disintegrates. This is why our Eco Logo show the effects of plastic pollution (designed by one of our Eco Warrior).
We hope to beat plastic pollution by:
putting plastic objects in the correct bin
recycling and making useful creations with plastics
sorting and separating plastics for ease of recycling
Our Eco Warriors hard at work.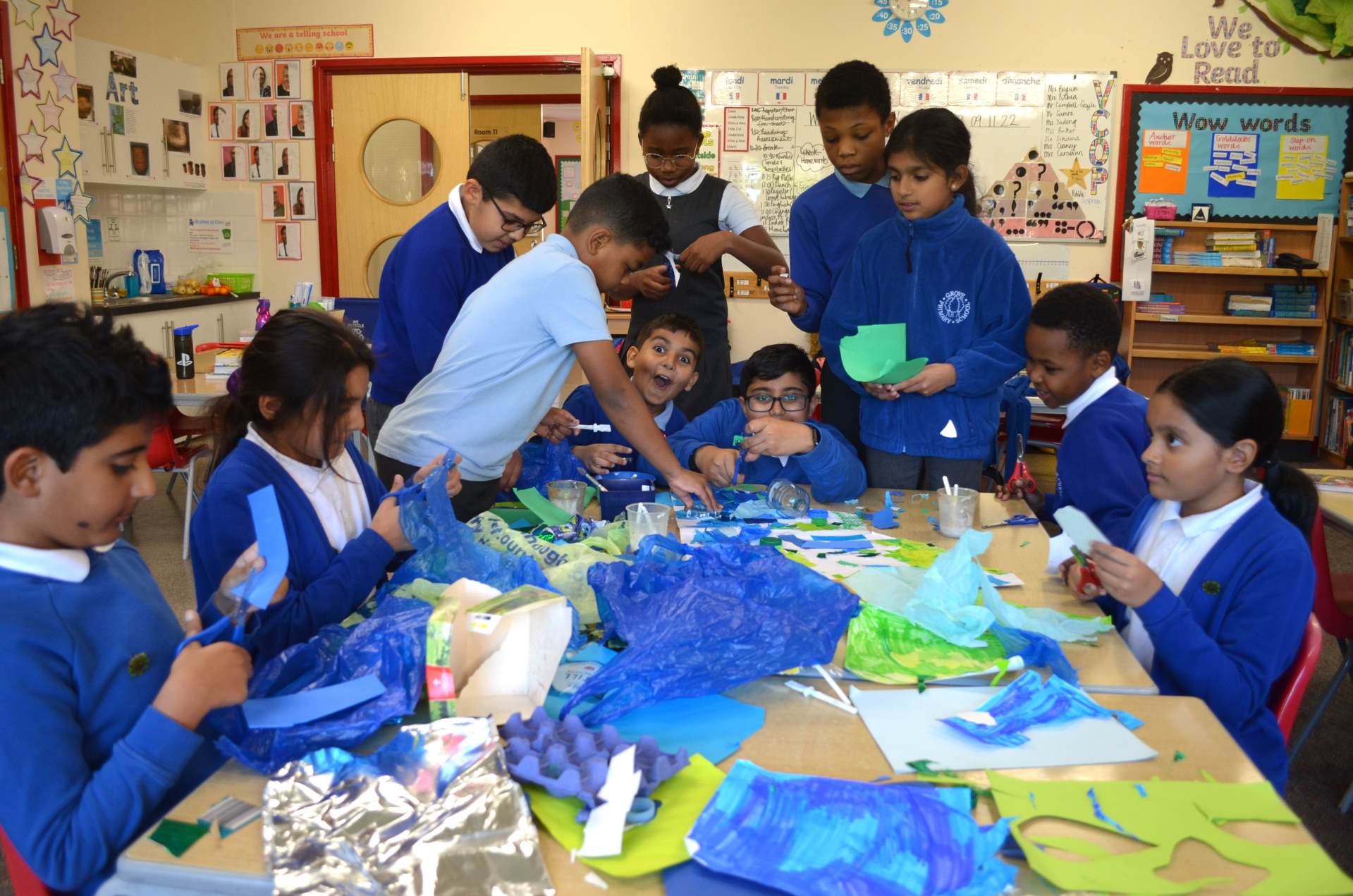 Year 4 showing how plastic bottles can be reused to make self-watering planters! Let's see the fruits of their labour in the upcoming weeks!
We'll be litter picking in and around school soon!